Copious Consulting Media Team
We believe social media is the essence of modern marketing, and if brands want to be relevant to consumers, they must take a real-time, "social first" approach. We develop digital strategies and create powerful online content to tell the story of a brand, identifying the opportunities and challenges where online assets can provide a solution.
WE CREATE SOCIAL MEDIA CONTENT THAT ADAPTS TO YOUR
AUDIENCE AND ATTRACTS LOYAL BRAND ADVOCATES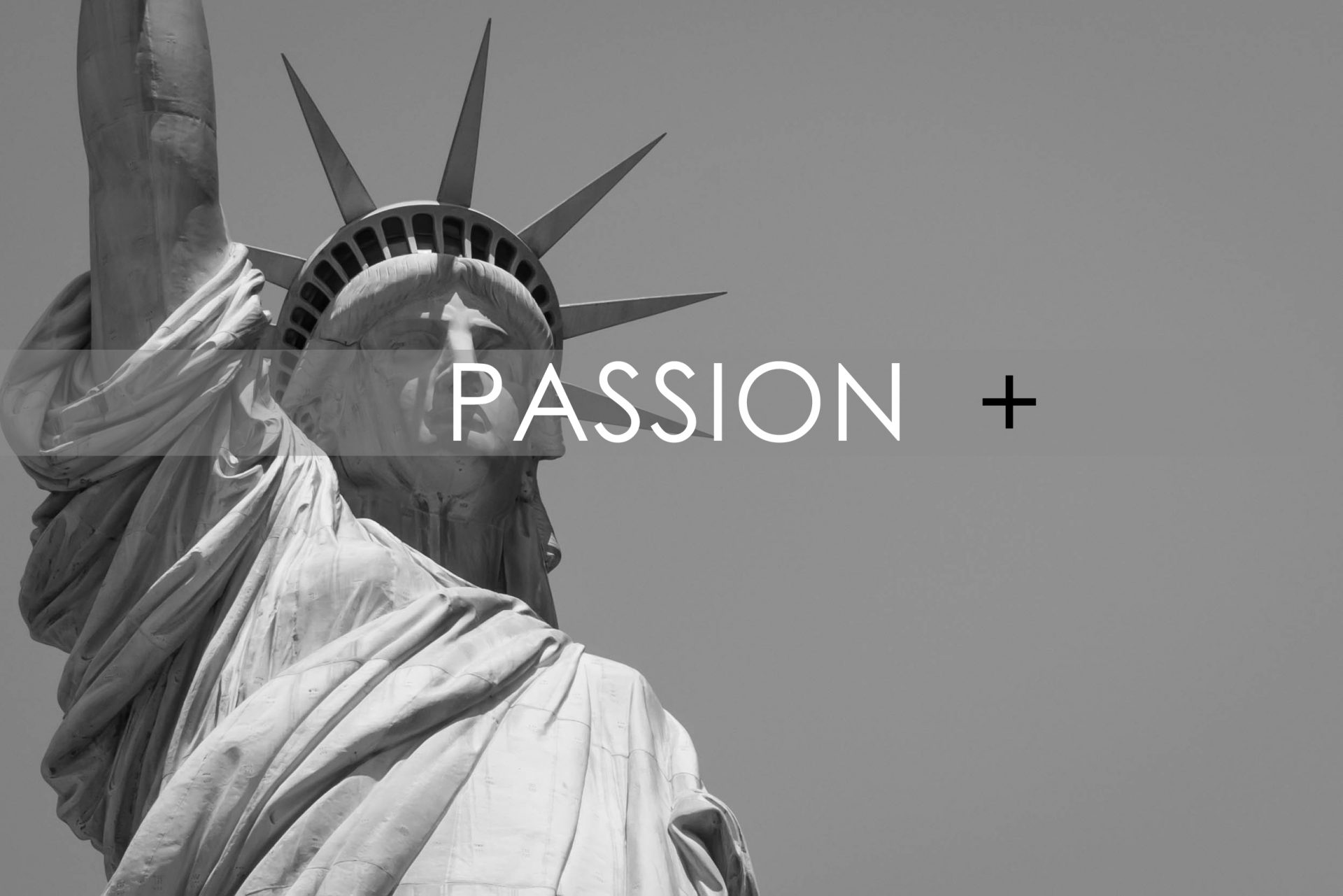 ABOUT COPIOUS CONSULTING
Copious Consulting is a boutique social media agency that takes a 360-approach to tell the story of a brand through multi-platform content. We strategically craft conversations, direct dialogue, and cultivate communities, going beyond the initial customer connection towards conversion, retention, and advocacy. We are equipped with a team of talented content creators who help brands find their voice in an ever-shifting digital landscape.
There are variables when it comes to building a strong, loyal following, and we go beyond initial fan and customer connection towards conversion, retention, and advocacy using proven strategies that work. Visually stunning, compelling content is the cornerstone of delivering your brand message in a way that sets you apart from the rest, and this is built upon a strong foundation of a carefully-planned social media strategy.  
Copious Consulting was founded in New York in 2010 by Andrea Grant, a professional writer, editor, and social media specialist with a background in corporate, start-up, and consulting environments at the convergence of publishing, advertising, and emerging media. She has a proven success record for developing multi-platform marketing strategies and creating written and visual content for brands, as well as consulting for several prominent advertising and public relations firms in New York and California. In 2016, Copious Consulting relocated to Orange County, California, where they continue to collaborate with clients on the East Coast and throughout North America.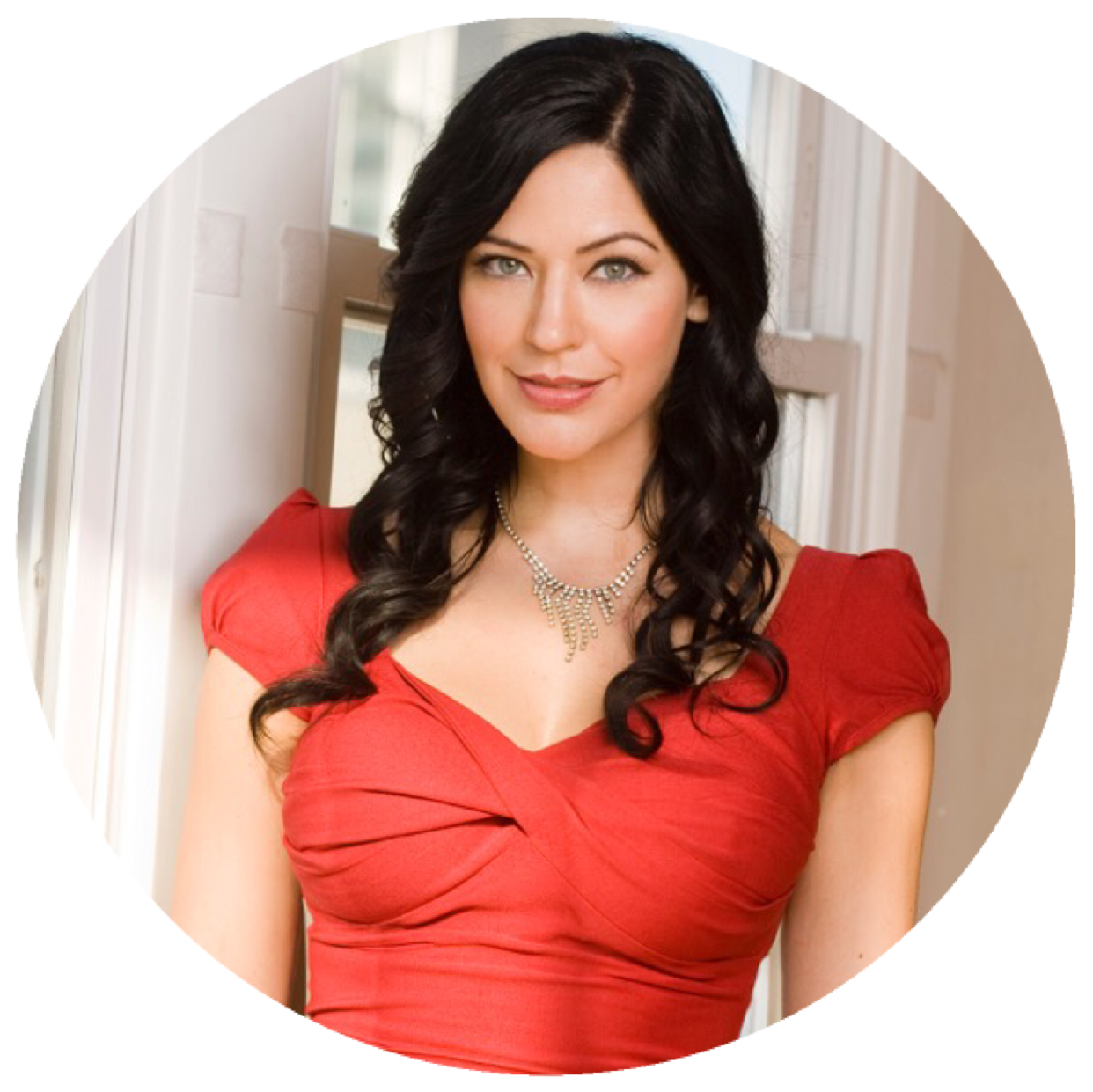 ANDREA GRANT
Founder + CEO + Content Director
"Solidifying and unifying mass communication efforts to tell the story of a brand through intriguing visual content is at the heart of what we do. What Copious Consulting offers is scalability, strategically adapting proven strategies for each client to make sure their brand stays relevant within an ever-shifting digital landscape."
COPIOUS founder Andrea Grant is a digital and editorial wizard with a background in corporate, start-up, and consulting environments at the convergence of publishing, advertising, and emerging media. After launching Copious Amounts Press, a boutique publishing company, she went on to spearhead various digital projects, enlisting a diverse roster of talented collaborators to guarantee unique client experiences in the multimedia content creation landscape.
In addition to extensive writing, editorial, and production experience with a strong focus on fashion, beauty, arts, and culture, Andrea has a proven success record for developing social strategies, media projects, and creative content for various Fortune 500 brands. Her personal projects include a graphic novel series called MINX, which merges Native American mythology with contemporary fantasy. In 2020, she released a spoken word short film called "Modern Native," which has been nominated for Best Music Video by the 45th Annual American Indian & Indigenous Film Festival and premiered as an Official Selection at the Annual American Indian Film Festival, the L.A. Skins Fest, the Dam Short Film Festival, Venice Shorts Film Awards, the Chicago Indie Film Festival, the L.A. Independent Film Channel, the Berlin Movie Awards, L.A. Sun Film Fest, Santa Monica Shorts, Austin Film Festival, Amsterdam Short Film Festival, and the Toronto International Women Film Festival, Toronto Indie Shorts, San Francisco Indie Short Festival, New York International Women Festival, Cannes Cinema Festival, and the Vancouver Independent Film Festival. The film won Best Experimental Short at the Arthouse Festival of Beverly Hills and the L.A. Independent Film Channel and was a Finalist at the Austin Film Festival, the San Francisco Indie Short Festival, New York International Women Festival, and the Vancouver Independent Film Festival. "Modern Native" has also been screened at the prestigious "Never Apart" Gallery in Montreal, Canada.
JAMES GOUDREAULT
Creative Director + Director of Business Development
"Compelling client content comes from getting to know you first, and actively listening throughout the entire branding process. Then we strategize the most effective delivery for your brand's image and presence on the world wide web."
With a strong Graphic Design background, and having studied traditional Japanese design in Nagoya, Japan, James spearheads our  team as Creative Director and visionary. James creates every client's Social Media post by hand, with each being a unique piece of art at a level which ultimately sets us apart from other agencies.
With over 25 years of Luxury brand experience, James also brings a broad depth of knowledge and understanding with respect to the global business world. Having worked for top major International Houses, including LVMH, Richemont, and Kering S.A., as well as other powerful brands such as Tiffany & Co., Salvatore Ferragamo, and Ralph Lauren, James is able to support our 360-degree storytelling model in servicing our clients. His main goal is to grow, sustain, and build a pathway for our clients' endeavors.
James brings to the table more than just a solid business acumen. In fact, he has industry knowledge that goes beyond the normal scope. He is a classically trained musician on woodwinds, and graduated from the University of the Pacific with a degree in Music Business Management.
His skills have been utilized by some of the top event planning companies worldwide, including EventMakers in Los Angeles, California. He also holds a degree in Interior Design and Architecture from FIDM in Los Angeles, which allows him to have an incredible feel and eye for what our clients need from the creative perspective.
JENELLE HAMILTON
Publicist
"Pioneering the future of PR."
Jenelle Hamilton is a publicist with over 15 years of renegade fashion industry experience. Merging new technology with more traditional methods of promotion, Jenelle's approach is to give each client unique attention with proven results. Her career has taken her to London, Milan, Paris, Canada, the Caribbean, and New York City. Jenelle has excellent relationships with key members of the media and has worked closely with VIPs and celebrities such as Madonna, Tyra Banks, Gwyneth Paltrow, Brooke Shields, Katie Couric, Tracy Anderson, Amber Valletta, Veronica Webb, Thandie Newton, Coldplay, Marni, Juicy Couture, Nike "White Label", Viktor & Rolf, and Hussein Chalayan, among others.
In 2012, she appeared on 4 episodes of the E! network. She has also been featured in amNY and in the New York Times style section. Most recently, Jenelle Hamilton headed up PR for the 4th Annual WIE Symposium 2013 in New York City. Her clients have appeared in the most respected publications, both internationally and stateside. Essence, Vogue, NY Times, Wall Street Journal, O, The Oprah Magazine, Vanity Fair, Men's Fitness, GQ, Esquire, People, are just a few examples of her extensive contacts within this field. She has also successfully secured TV segments on E! News, Good Day NY, NY1, The Better Show and EXTRA. Jenelle regularly speaks at conferences such as Women in PR, the EPIC Summit, and other PR Societies.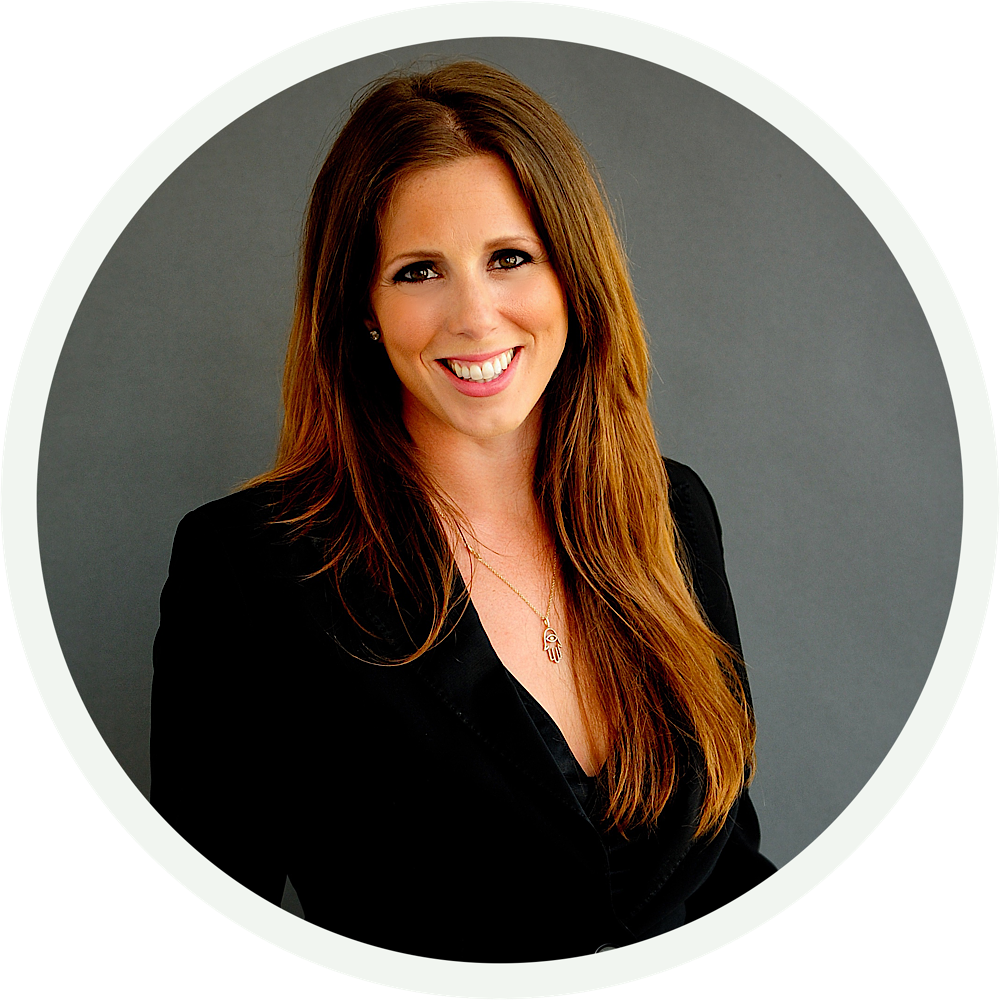 HANNAH LITMAN
Content Strategist + Communications Manager
Hannah's writing career began as an 18-year-old intern at Elle magazine and The Daily Telegraph (London, England). There, she experienced the heady world of fashion under the watchful eye of industry leaders such as Hilary Alexander, Fiona McIntosh, and Melanie Rickey. This in turn led to contracts with WGSN, Women's Own, Woman & Home, NYLON, M, Condé Nast Traveller, Daily Candy, and more.
At 25, Hannah jetted off to New York to pursue her dream, and in a new Internet world, she pitched, co-founded and directed Profile magazine and its content development offshoot, EMagMaker. It was here that Hannah realized her niche talent for developing bespoke content solutions and on-brand communication products.
In the years that followed, Hannah moved to Miami, where she segued into marketing communications. She has continued to acquire and work with an impressive portfolio of start-up and corporate clients across the lifestyle industry spectrum. In this capacity, she has acquired and worked with an impressive portfolio of start-up and corporate clients across the lifestyle industry spectrum, including Tommy Hilfiger, Chico's, Soma Intimates, Zumba, Celebrity Cruises, Carnival Cruise Lines, Silversea, getAbstract, Sandow Media, Shops at Bal Harbour, Royal Flowers, Killing Kittens, Beauty & the Dirt, South Beach Group, Zindigo, and GinnyBakes.
As one of the first employees at Royal Caribbean's Excalibur (digital) division, Hannah had the privilege to watch as her team grew from seven up to the many thousands as she developed content for the company's digital products (app, signage, games, and more). During this time, she was also the VP of Culture & Commerce on Royal's Network of Women, organizing keynote speakers, events, liaising with Lisa Lutoff-Perlo (the first female CEO of a cruise line), and designing and implementing the company's first mentoring pilot scheme.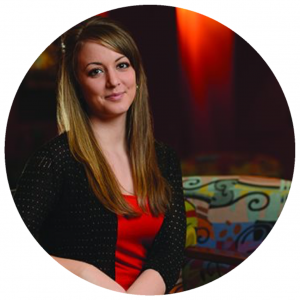 EMILY INVERSO
Digital Producer
With a diverse background in the digital and editorial space, Emily Inverso's specialty is to spark creativity by way of content creation and digital strategy, establishing an authentic voice for a diverse variety of clients. Rooted in journalism and current events, her interests span fashion, culture, and business.
Emily joined the COPIOUS world in 2011 to aid in the editorial process of multimedia projects that ranged from cookbooks to graphic novels, honing her abilities by delivering true branded messaging for MINX, DETAILS magazine (Conde Nast), Flipboard, Procter & Gamble, and Meredith Corporation.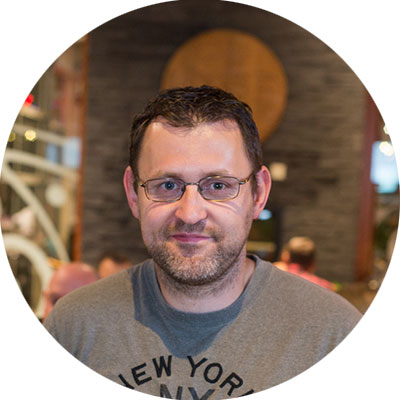 Wesley Phibbs
Web Design & Development
Wes has been building websites professionally since 2009, he has experienced many different platforms over the years and projects he has worked on, but he saw early on that WordPress was a leading edge CMS and has focused the majority of his time and attention on that.
His diverse involvement in website builds has given him a broad range of skills that he brings to every project, from full website builds start to finish, to stepping in and helping current or ongoing projects and getting things back on track and launched.
We love to collaborate with ambitious brands and people, so please reach out if you would like to build something great together!