CLIENT ANECDOTES + SOCIAL MEDIA MARKETING INSIGHTS
Storytelling is what connects us to our humanity. It is what links us to our past, and it provides a glimpse into our future. We all know creative ideas come from random places. And where do new ideas come from? Differences. Creativity comes from unlikely juxtapositions.
These are the stories and ideas that inspire us...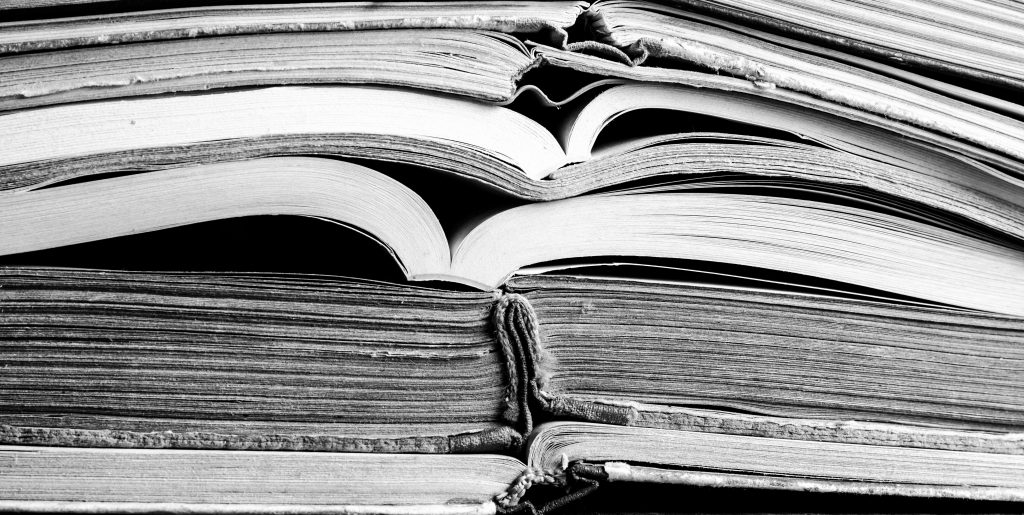 ESSENTIAL BRAND STORY COMPONENTS
To your audience, your brand story is both tangible and intangible, formed by the sum total of their interactions with your brand. It's in everything they see, read, hear, touch, and experience when they encounter your brand. It's your website, the way you banter with them on social media, and the way your customer service reps answer the phone. Your brand story is a powerful entity that functions as a conduit between you and your audience.
Here are the essential components of a cohesive brand story.
WHO YOU ARE
How your company came to exist, as well as your vision, mission, values, and culture.
WHAT YOU DO
The product or service you provide.
WHO YOU DO IT FOR
The people you want to help.
WHY YOU DO IT
Your larger goal; not just what product/service you provide but how that benefits your customer.
HOW YOU DO IT
Visibility into your product, production, or process.
WHERE YOU ARE HEADED
How you are evolving and working to create the best product or service for your customers.
Content marketing is one of the best ways to tell a brand story.
Despite the word "story," a brand story is not a linear narrative. It isn't even confined to the written word. It is an amalgam of a brand's existence and essence.
Your story isn't static. It changes as your company grows and expands, as you bring on new team members and break into new markets. While your website may not change much, a new initiative can spawn an article, infographic, or other social content to send your story far and wide.
ZENTECH INTERIORS + A VANCOUVER AIRPORT BUSINESS MEETING
—By Andrea Grant
I have been friends with Tyler Melenchuk of Zentech Interiors ever since we were teenagers growing up on Vancouver Island, throwing amazing impromptu parties, listening to cool underground music in the days of "mixed tapes," and dreaming about what the future might hold (because we both knew it wasn't on that Island!).
Every time I visit Vancouver, we plan some type of reunion, even if it's brief. Sometimes, we meet at the Vancouver International Airport for a visit when I'm about to travel back to the States. Of course, I was well aware of his career path and the amount of effort he put into building his high-end renovation company. He was just as aware of when I transitioned from publishing to ad agency life in New York City, ultimately striking out on my own to start COPIOUS Consulting and eventually relocating to California in 2016.

We are now in our 4th month of collaboration with Tyler. This is what he has to say about working with COPIOUS.
"Since my business signed on with Copious Consulting, I've had a buzz of interest from the social media community as I've never had before. With the added attention from potential clients, we're now able to focus only on who we feel are A-list fits for us. Andrea and her team have put my business in a place where I wanted it to be 20 years ago. I'm so appreciative of the way she's gotten to know my business and its needs and tailor fit a plan to get the right kind of attention for the clients I want to work with. I've spent a ton of cash on marketing in so many different ways, and I knew that we needed to market ourselves wisely. It turned out to be the best marketing decision we've ever made and my only regret is that I never signed on with Copious sooner. Thanks so much for giving my business the Insta-boost that it needed to get us where it needed to be!"
—
Tyler Melenchuk
For me personally, working with a dear friend is like a feeling of having a dream realized that you didn't expect because it hadn't even been invented yet. The way we communicated was something we evolved into, not something we were born into.
There is an understanding of one another's interior landscape, which means extraordinary ease in communication. It's a lot of fun because while you might be exchanging work-related emails, you might also be texting each other thoughts and inspirations in a separate, offline conversation. There's a unique symbiosis in the creative process as well as an immeasurable level of trust.
CLIENT SPOTLIGHT: DR. JENNIFER GUTTMAN
PSYCHOLOGIST & CLINICAL MOTIVATOR
In her workbook, "A Path To Sustainable Life Satisfaction," Dr. Jennifer Guttman expands on her mission to help people become masters of their lives. She explains her
six "SUSTAINABLE LIFE SATISFACTION" techniques and how, when they coalesce together, they can serve as a blueprint that will motivate and make you feel more empowered and self-reliant. Her techniques are reinforced by several complementary exercises that are designed to challenge and help you think about happiness in a more realistic way.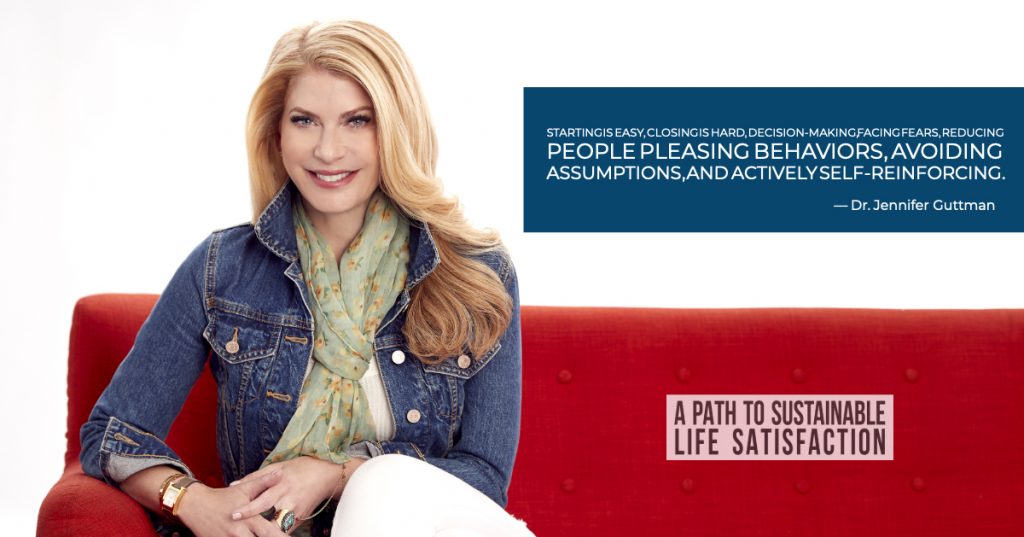 The scope of work began with a re-branding of Dr. Guttman's image through custom-designed visuals that would promote her workbook, positioning her as an expert in her field while speaking to her audience and attracting new fans. We wanted to adapt her wealth of philosophies and psychology advice into a format that would be succinct enough for social media posts. We also regularly collaborate with Dr. Guttman's publicist to syndicate her various press mentions and podcast appearances.
Social Media platforms include Facebook, Instagram, Twitter, LinkedIn, and YouTube. These are managed through a weekly content calendar and measured through analytics. A solid digital marketing strategy that includes advertising has resulted in a growth of up to 600% per platform ever since we began working with Dr. Guttman in August 2018!
This is what she has to say about her experience working with COPIOUS:
"It's not often that you meet someone that you feel is as gifted and passionate about her job as Andrea Grant. I am always impressed by her dedication, work ethic and desire to go above and beyond for her clients. Part of her efforts to do this involves remaining abreast of current trends and research in the marketplace in an effort to make campaigns as effective as possible. She thoroughly combs through analytics to develop and hone media that drives home the brand with class, sophistication, creativity, and edge. I can't imagine feeling the synergistic working relationship I feel with Andrea with anyone else."
Dr. Guttman has an extremely hectic schedule, as she sees patients in both her New York and Connecticut offices. Since we work closely with her outstanding, detail-oriented business manager, Ramon, we asked him about his experience working with us:
"Andrea Grant and her company Copious-Consulting offer a wide range of comprehensive services that far exceeds the normal industry standards for social media and digital marketing management. They have a keen awareness and understanding of how to implement an effective strategic brand awareness campaign which is supported by creating compelling text content with complimentary and eye-catching imagery. Andrea also stays ahead of the curve and makes sound decisions based on her in-depth analysis of prevailing industry trends and understanding of how to use analytical data so it's most beneficial to her brand clients. She is passionate, highly-motivated, energetic and it is a sincere pleasure to work with her."