"Solidifying and unifying mass communication efforts to tell the story of a brand through multi-platform content is at the heart of what we do."
COPIOUS founder Andrea Grant is a digital and editorial wizard with a background in corporate, start-up and consulting environments at the convergence of publishing, advertising, and emerging media.  After launching  Copious Amounts Press,  a boutique publishing company, she went on to spearhead various digital projects, enlisting a diverse roster of talented collaborators to guarantee unique client experiences in the multimedia landscape.
In addition to extensive writing, editorial, and production experience with a strong focus on fashion, beauty, arts, and culture, Andrea has a proven success record for developing  social strategies, media projects, and creative content for various Fortune 500 brands.
Her personal projects consist of hundreds of essays, poetry, and photographs published  internationally.  She's the author of a graphic novel series called MINX, which merges Native American mythology with contemporary fantasy, a web comic called Ready to Where, and a poetry collection entitled The Pin-Up Poet.
_________________________________________________________________________________________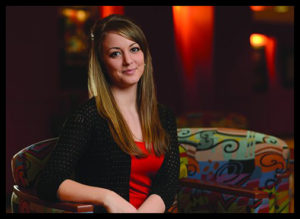 With a diverse background in the digital and editorial space, Emily Inverso's specialty is to spark creativity by way of content creationand digital strategy, establishing an authentic voice for a diverse variety of clients. Rooted in journalism and current events, her interests span fashion, culture, and business.
She joined the COPIOUS world in 2011 to aid in the editorial process of multimedia projects that ranged from cookbooks to graphic novels, honing her abilities by delivering true branded messaging for MINX, DETAILS, Flipboard, Procter & Gamble, and Meredith Corporation.
_________________________________________________________________________________________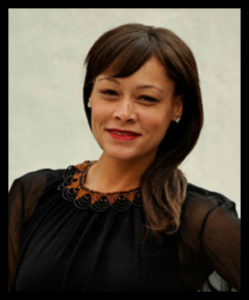 Jenelle Hamilton is a publicist with 14 years of renegade fashion industry experience. Merging new technology with more traditional methods of promotion, Jenelle's approach is to give each client unique attention with proven results. Her career has taken her to London, Milan, Paris, Canada, the Caribbean, and New York City. Well-connected, Jenelle has excellent relationships with key members of the media and has worked closely with VIPs and celebrities such as Madonna, Tyra Banks, Gwyneth Paltrow, Brooke Shields, Katie Couric, Tracy Anderson, Amber Valletta, Veronica Webb, Thandie Newton, Coldplay, Marni, Juicy Couture, Nike "White Label", Viktor & Rolf, and Hussein Chalayan, among others.
In 2012, she appeared on 4 episodes of the E! network. She has also been featured in amNY and in the New York Times style section. Most recently, Jenelle Hamilton headed up PR for the 4th Annual WIE Symposium 2013 in New York City. Her clients have appeared in the most respected publications, both internationally and stateside. Essence, Vogue, NY Times, Wall Street Journal, O, The Oprah Magazine, Vanity Fair, Men's Fitness, GQ, Esquire, People, are just a few examples of her extensive contacts within this field. She has also successfully secured TV segments on E! News, Good Day NY, NY1, The Better Show and EXTRA. Jenelle regularly speaks at conferences such as Women in PR, the EPIC Summit and other Public Relations Societies.